TEACHERS WANTED! Introducing the J-1 Teacher Exchange Program!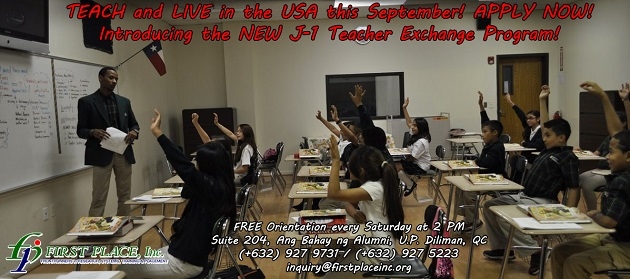 CALLING ALL TEACHERS! First Place Inc. is offering an ALL-NEW cultural exchange program, the FIRST OF ITS KIND in the Philippines. The J-1 TEACHER EXCHANGE PROGRAM lets Education grads and experienced instructors travel to the USA, to teach in an American school!

URGENT HIRING NOW and starting in September! CALL US NOW at (02) 9279731 to schedule your FREE orientation, and visit http://firstplaceinc.org/page/program/internship_faq today to learn more!
Other News