The First Philippine Cultural Exchange Summit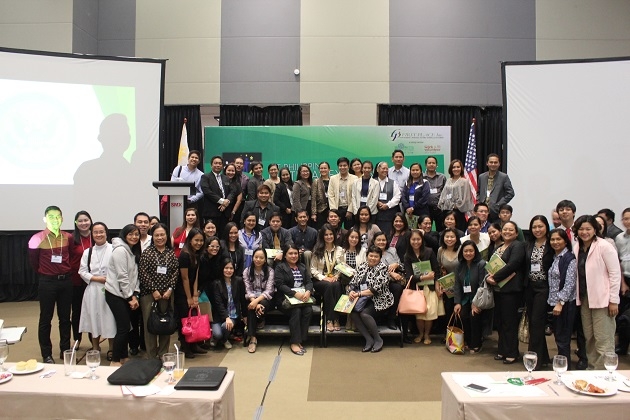 Fort Bonifacio, Metro Manila - Last June 27, First Place Inc. hosted the Philippines' first-ever Cultural Exchange Summit at the SMX Convention Center. More than 100 guests were in attendance at the event, including officials of the US embassy, visa sponsors visiting from the USA, school presidents and academic partners from all over the country, and alumni participants of overseas programs. Representatives from both the USA and the Philippine academe exchanged ideas, voiced observations regarding the current state of student travel and student experiences, and also got to hear firsthand from cultural exchange program alumni.

The summit's main activities were open dialogues and discussions, to establish an agreed-upon list of best practices in the field of student cultural exchange programs. Additionally, the student alumni participants present at the event led the founding of the Philippines' Cultural Exchange Alumni Association, the first of its kind in Southeast Asia.

Former J1 students, Work and Travel participants, Internship and Career Training participants, and veterans of the U.S. State Department's other overseas programs all met together during the summit. The alumni association was formed for the benefit of various overseas programs' alumni, and aims to work together with First Place Inc.'s embassy partners for the continuous improvement of program procedures and enrichment of future participants.

First Place Inc. is a fully Filipino-owned cultural exchange and career training organization. Founded in 1997, it aims to promote cultural exchange with the USA, Australia, UK and other developed countries through official channels such as the US State Department's Work and Travel program, and the Internship and Career Training program for Filipino graduates.

FPI can be reached for inquiries at (02) 9279731, or through inquiry@firstplaceinc.org.
Other News