No matter which program you choose or how long you stay, our goal is to help you fulfill your dream of experiencing life in another country! We will take out the hassles in the processing of your traveling, living, studying, or training abroad. Together with our global partners, FPI will help with your travel requirements, assist in visa applications, provide counseling, and support your needs throughout the entire program.
Our overseas programs are authorized by the US State Department, UK Home Office, Australian DIMA and the foreign ministries and other relevant government agencies of other countries. Read the details below to find out more. You may fill up the for our initial assessment and matching to your program of choice.
Work and Travel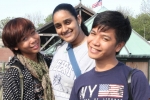 A summer program designed for first to third year college students of any course who want to experience a productive summer the US from March to June, while earning a little allowance at the same time. Various work experiences and interactions with other program participants from other countries help enrich the students' cultural learning. It enables them to learn valuable lessons of independence, which help them develop better character.
Participants may be assigned to work programs that are not necessarily in line with their chosen career paths, just to try something new or acquire a different skill. Destinations and location of positions vary depending on the time of year. Academic credits may be requested for the acquired on-the-job training experience. After their program concludes, students have an extra 30 days for travelling to explore their host country as they please.
Internship/Career Training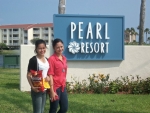 Internship is intended for college graduates of one year ago, while career training is for those who graduated two years or so ago. These young professionals will get actual experience of what it is like to live and train in another country, as an intern/trainee, for 6 to 18 months. Paid, subsidized, or unpaid positions are available in various fields in the US, Australia, UK, and other countries.
FPI finds the right match for an applicant's interests, abilities, prior experience, and language skill level. You can choose between self-placed or partner-placed program options. This is a once-in-a-lifetime chance to see new places and get exposed to business practices overseas. Admission is all year round.
Special Interest

Programs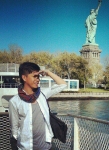 These programs are customized for individual or group needs. They focus on a range of subjects, such as cultural, intellectual, or sports enrichment. They include summer camps for kids, culinary tours for food lovers, fashion and hair design for beauty enthusiasts, and other special interest programs. Tell us what you want, and we will design the programs for you in collaboration with our partners abroad.