FPI Internship and Career Training in Louisville, Kentucky!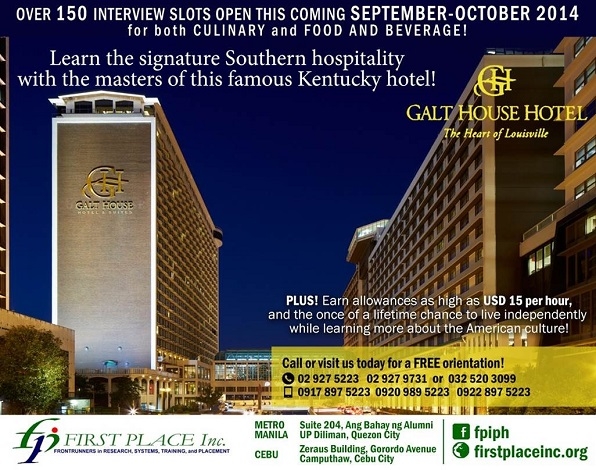 First Place Inc. is offering Internship and Career Training opportunities at the Galt House Hotel of Louisville, Kentucky! We're looking for both Culinary and Food & Beverage graduates!

Experience cultural exchange abroad through this once-in-a-lifetime chance! CALL US NOW at (02) 9279731 to arrange your FREE orientation. And visit https://www.facebook.com/fpiph for the latest updates!

Other News